South of Scotland superfast broadband plan supported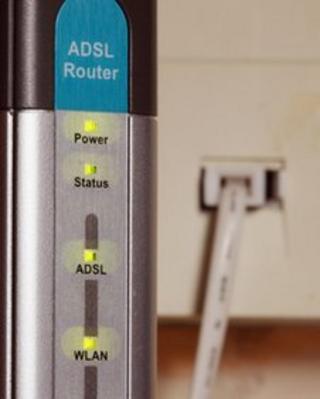 Councillors have unanimously supported plans to deliver superfast broadband to every home in the south of Scotland.
A report on the project was presented to both Dumfries and Galloway and Scottish Borders councils.
They agreed to the £120m funding model aimed at delivering next generation broadband throughout both regions by 2020.
It will now be submitted to the Scottish government to seek a share of a UK-wide financial support package.
At present the only planned upgrades in the south of Scotland are at Innerleithen, a winner in BT's Race to Infinity campaign, and a pilot project in Annan.
It is anticipated Dumfries could see improvement works by 2015.
A report to councillors warned there would be significant costs attached to delivering next generation broadband (NGB) to the most rural and remote parts of southern Scotland.
However, it said the scheme - drawn up by the umbrella group the South of Scotland Alliance - had the potential to deliver major benefits.
The report state: "This project is the single largest infrastructure project for the south of Scotland and its importance to the future of the region should not be underestimated.
"The delivery of NGB should be viewed as a public utility available for all.
"While the investment required is significant, the potential positive affect across the region within the private, public and residential sectors is considerable."