Dumfries and Galloway foster carer rate rise rejected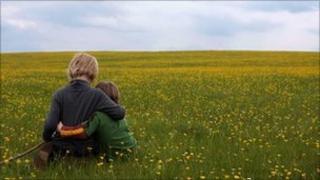 A proposed increase in allowances to foster carers in Dumfries and Galloway has been narrowly rejected.
The social work department warned that the 5.1% rise recommended by the Fostering Network would cost an extra £80,000-a-year.
Labour and SNP councillors called for a further report looking at all the options to finance the move.
However, their motion was defeated by the Tory-Lib Dem coalition on the social work chairman's casting vote.
Foster carer John Murray from Sanquhar said he was bitterly disappointed with the outcome since the council had previously agreed to give increases in line with the Fostering Network's recommendations.
He added: "Now they have turned their back on that.
"At the end of the day we are not in it for the money, we are in it for the good of the kids.
"By why should anyone be out of pocket for the council's corporate parenting?"
Valuable role
Council leader Ivor Hyslop tabled the amendment to reject the proposed increase.
He said he fully recognised the valuable role played by foster carers but insisted the increase could not be justified given the current pressure on public spending.
Mr Hyslop added: "We are going into what could be uncharted territory with budget cuts and what we have to look at is maintaining the services we have.
"Therefore, going forward, I don't think at this stage we can back a rise in the fostering allowance.
"If the money was there I think this would have gone through on the nod.
"But we are looking at every service we have and everybody is being asked to tighten their belt that wee bit and unfortunately we are unable to look at going forward with a rise."