Scottish Borders A7 manhole cover thefts investigated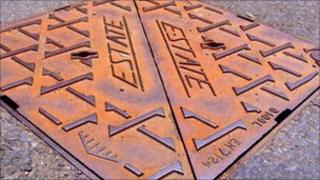 Police have launched an investigation after 41 manhole covers were stolen from around the A7 in the Borders.
The incidents took place at various locations over the last three weeks.
Lothian and Borders Police said the cost of replacing the lids was about £20,000 and the thefts put road users at risk of injury.
They have urged the public to contact them if they see any workmen in the region who are not clearly connected with official roadworks.
The 21 lids were stolen from sites on the A7 between Gilston and Stagebank and also on the A7 at the wind farm entrance at Bowland.
Other incidents took place on the B6360 near to Abbotsford House and the B6374 between Tweedbank and Darnick.
Police said the "reckless acts" of those responsible could have caused severe damage to vehicles or injured road users.
The force asked anyone spotting suspicious workmen to note down their location and as many details as possible and pass them to police.