Dumfries and Galloway police merger concerns voiced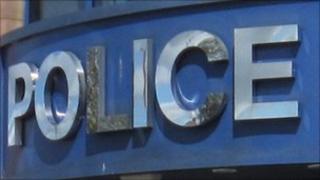 The Scottish government has been accused of ignoring the strength of opposition in Dumfries and Galloway to the creation of a single police force.
Ian Blake, who chairs the region's police and fire committee, claimed little consideration had been given to other options for reform.
He said he was worried about what it would mean for local accountability.
The Scottish government said the new system would "sustain and improve the delivery of local services".
On Wednesday, First Minister Alex Salmond announced plans for legislation to create a single police force and a single fire service in Scotland.
Mr Blake said he had concerns about the impact in Dumfries and Galloway, which currently has the nation's smallest force.
"When the consultation came out there was a very clear direction from the public and, certainly our own police force and a lot of the police forces in Scotland, about the direction it should go in," he said.
"However, the Scottish government has gone against that direction and has gone towards a single police and fire service."
He said the region would now have to press to ensure "local accountability" was maintained.
"We certainly have one of the best performing police and fire services in Scotland, I do not wish to see that go backwards," he added.