Borders to Edinburgh railway assurances renewed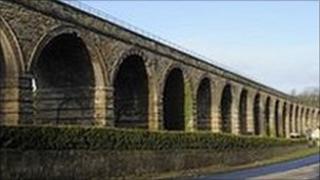 Transport Scotland has said the Borders to Edinburgh railway will be delivered "efficiently and successfully" despite concerns over its timetable and costs.
It follows reports that construction work could be delayed after two out of three bidders dropped out.
There have also been claims that would result in costs being pushed above the £295m estimated maximum.
However, the Scottish government agency said it remained "confident" the project would progress smoothly.
The target date for opening the Edinburgh to Tweedbank line is 2014.
"The preferred bidder stage is early next year which triggers the start of preparatory work on the ground ahead of full construction," said a Transport Scotland spokesman.
"This is standard practice for Non Profit Distributing (NPD) style projects and was used on the recently completed M80 scheme.
"In spite of the difficulties we have encountered following the withdrawal of two bidders, we are confident we will deliver this project efficiently and successfully for the people of the Borders."
There have been persistent concerns about costs and potential delays throughout the project's history.
The latest fears have been fuelled by the fact that only a single bidder remains to construct the 35-mile section of track.
However, such concerns have been consistently dismissed by those in charge of taking the scheme forward.