Dumfries and Galloway Council data risk delay concern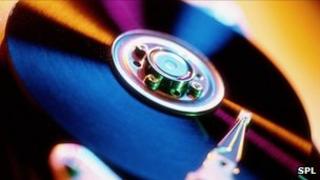 A council at the centre of a staff data leak has been accused of failing to act on a report highlighting security risks three years ago.
The personal details of hundreds of Dumfries and Galloway Council workers appeared on the internet in March.
Councillor David McKie said an Audit Scotland report first warned of information handling failings in 2008.
The council insists it acted quickly to address the error and has drawn up a plan to avoid any repeat.
The claims come in the same week as the publication of an inquiry report which blames "systematic failings" for the incident.
In March this year confidential employee details were released accidentally by the council in response to a Freedom of Information request, and posted on a public website.
The names and salary details of almost 900 workers remained online for almost three months.
Mr McKie said Audit Scotland had raised issues about information handling in 2008.
He added that a follow-up inspection 12 months later showed that none of the points raised had been addressed - and that only 10% of staff designated as contacts for FOI requests had been offered training.
Mr McKie said the mistake could have been avoided if the earlier recommendations by Audit Scotland had been acted upon.
He plans to raise the issue when the findings of an inquiry into the data breach go before committee.
The council has already apologised unreservedly for the incident and insists it acted swiftly once alerted to the error.
It has now drawn up a comprehensive action plan to tackle the points raised by an inquiry into the mistake.