Scottish Borders tourism decline prompts teamwork plea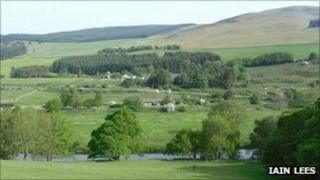 Tourist-based businesses in the Scottish Borders have been urged to keep working together after figures showed a decline in visitor numbers.
There was also a fall in the length of time tourists spent in the region in 2010 compared with the previous year.
The region's tourism partnership said the overall picture to emerge from the figures was "patchy".
It maintained that by continuing good work to raise the area's profile the situation could be turned around.
The report showed a drop in revenue from tourism and occupancy rates in hotels and bed and breakfasts below those in the rest of Scotland.
It has been estimated that the tourist industry supports about 5,000 jobs in the region.
Catherine Maxwell-Stuart, of the Scottish Borders Tourism Partnership, said she was convinced the area still had plenty of elements to attract visitors.
"The recession certainly has had an impact on visitor numbers to some extent," she said.
"But I think the picture is patchy and the data really is only as good as the people that are providing it.
"We have seen some people doing very well and others not so well."
She said that was why it was vital for all businesses to co-operate in order to offer the best visitor experience possible.
"We would like to get everyone to continue to work together as much as possible - in times as hard as these I think that is really critical," said Ms Maxwell-Stuart.
She accepted there was always more that could be done to market the region and there might need to be a "new focus" on activity-based holidays.
However, she said that people who did come to the Borders always spoke highly of the area.
"You only have to talk to visitors that actually have been here to know how much they have enjoyed their holiday," she said.