Dunmuir Park overhaul seeks approval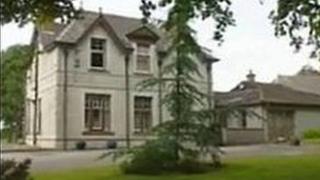 A revised plan for specialist housing to replace a council-run care home in Dumfries and Galloway has been recommended for approval.
The Dunmuir Park project in Castle Douglas has been amended to address a range of design concerns.
The existing building provides long-term and respite care for adults with learning disabilities.
Its condition has been a long-standing cause for concern and has drawn strong criticism from the Care Commission.
An attempt to close the facility was scrapped after fierce resistance from residents' families.
Social services subsequently invited the relatives to work with the department to find a suitable way forward.
The joint approach culminated in the development of the plans now on the table.
The project is being led by the social landlord, Dumfries and Galloway Housing Partnership.
It involves the phased demolition of the current Dunmuir Park home and replacing it with specialist housing on the same site.
The application first went before the council's planning committee last month - only to be deferred because of concern about the design of some of the new properties.
The blueprint has since been revised to address the issues raised and planning officials are now recommending that the development is given the green light.