Wigtown Book Festival events begin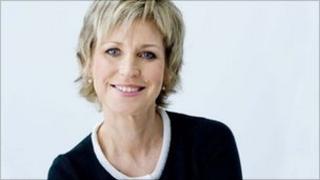 The annual festival of literary events is under way in Scotland's national book town in Dumfries and Galloway.
The 10-day programme at Wigtown promises to include something for readers of all ages and tastes.
Among those taking part this year are Sally Magnusson, Martin Bell, Maggie O'Farrell, Celia Imrie, Sarah Hall and Elaine C Smith.
More than 100 writers are involved in the proceedings which come to a close on 2 October.
Festival director Adrian Turpin said there should be something for everyone in the 13th edition of the event.
"We try and do two things," he said.
"We try and look outwards - there is a lot of international stuff in there - for example we are looking at the Arab revolutions that have taken place throughout the year.
"But there is also lots of stuff which I would call hyperlocal, it is looking at the history and landscape and the people of Galloway.
"What that creates, I hope, is an atmosphere where you have got people coming into town from outside and people from within the local region - it's a really good mix."