Dumfries and Galloway expands vulnerable children help scheme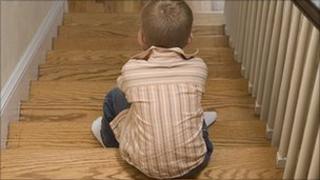 An "early intervention" scheme to help tackle potential social problems in vulnerable children is to be expanded in Dumfries and Galloway.
It comes after the charity Aberlour secured a funding award of £400,000 from Inspiring Scotland.
It will help increase the delivery of the Born to Learn programme already being run by NHS Dumfries and Galloway.
Their work supports vulnerable young children to develop language, problem-solving and social and physical skills.
The project is being delivered in partnership with another charity, Quarriers, with support from Dumfries and Galloway Council and local health services.
Steve McCreadie, Aberlour's director of business development, said: "This money will prove invaluable in helping us continue to tackle pressing social issues among our young people from the earliest time in their lives and divert them away from the possibility of becoming involved in problems later in life.
"This will be of significant value to these vulnerable children and we welcome this award wholeheartedly.
"The success of our bid to Inspiring Scotland is a great example of how different organisations can work together to bring about great results for those who need help most.''
Inspiring Scotland is a group of investors and supporters who aim to provide funding and skills to improve the lives of some of Scotland's most vulnerable people.