Dumfries man cleared of raping woman in his home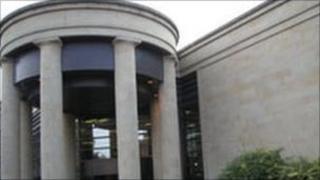 A 65-year-old man has been cleared of raping a woman in his home in Dumfries.
At the High Court in Glasgow James Seaton was found not guilty of raping a 42-year-old woman in November 2009.
The woman, who cannot be named for legal reasons, claimed that he simulated sex with her before raping her.
Mr Seaton had told the jury that he had sex with the woman, but that she was a willing partner.
In evidence the 65-year-old was asked by defence QC Ronnie Watson: "Did you rape this woman?" and he replied: "Certainly not. I've never raped anyone".
He added: "She put her arms round my neck and started kissing me. At first I said 'I'm nearly 70 not 17,' but there's no fool like an old fool and I kissed her back."
He was then asked by Mr Watson: "Did you have any doubt she wanted to have sex with you?" and Mr Seaton replied: "No."
Mr Watson then asked: "Did she give any sign of resistance?" and he replied: "No."
Mr Seaton told the court that the woman came to his house while he was watching a video with a friend. The friend left after a few minutes.
He denied pushing her into a bedroom, removing her clothing, forcing her to perform a sex act, simulating sex with her and raping her.
In evidence the woman, who cannot be named for legal reasons, told of going to Seaton's house about 23:00 on 29 November 2009.
She said she ended up in his bedroom where he raped her.
She told the court that when she went home she cried herself to sleep and the next day her daughter made her go to the police.
The woman denied that she had consented to sex with Mr Seaton and added: "I would never sleep with that man consensually."
Judge Lord Stewart told Mr Seaton: "In light of the jury's verdict you are free to go."