MP calls for free wi-fi on new Borders rail line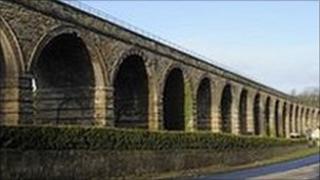 Borders MP Michael Moore has called on Scotland's Transport Minister Keith Brown to ensure free wi-fi connections in trains travelling on the new Borders rail line.
Mr Moore said it is essential the train service between Edinburgh and Tweedbank provides passengers with the facilities they need.
He welcomed the commitment to have the project completed by the end of 2014.
Network Rail will be responsible for delivering the railway.
The Scottish government scrapped its plan to get a private company to build the new line, because of a lack of interest.
The move came after several consortia dropped out of the competition, for commercial reasons.
Agency Transport Scotland will work in partnership with Network Rail, which will be responsible for sub-contracting work to experienced firms.