Dumfries Infirmary £200m replacement plan moves closer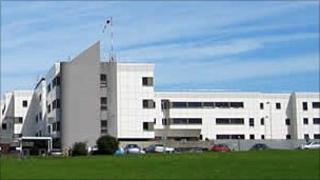 The all clear has been given to prepare a business case for a new £200m general hospital development in Dumfries.
The project would replace the existing Dumfries and Galloway Royal Infirmary and represent the region's biggest single investment in health care.
The currently facility was officially opened in July 1975 but NHS Dumfries and Galloway has been working up plans to replace it for some time.
Chief executive John Burns said the approval was a "major milestone".
Permission has now been given to draw up an outline business case for a new district general hospital to be submitted to the health board and the Scottish government in the spring of next year.
Health Secretary Nicola Sturgeon said there would also be a three-month period of public consultation because of the major service change it represented.
It is planned to build the hospital under the Scottish government's Non-Profit Distributing (NPD) funding and procurement model.