Dumfries supermarket plans move forward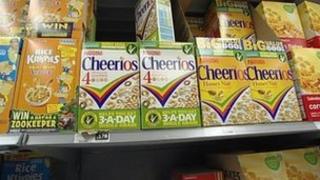 Proposals for a new supermarket on the outskirts of Dumfries are set to be submitted to planners following a public consultation by the developers.
CWP Property Development and partners Gleniffer Estates are proposing a £20m development on a site at Annan Road.
They claim it will create up to 330 new permanent jobs and stop shoppers travelling away from the area.
Dumfries traders have expressed concern about the location and its impact on town centre stores.
The plans, which have been linked with Sainsbury's and Asda, were put on display to the public last week.
Developers' spokesman James Harbison said: "We are bringing competition and choice for the people who are shopping within Dumfries."
He added that the new store would give an "incentive" for people not to go to supermarkets in other towns.
However, Nith ward councillor John Martin, said local people had expressed mixed views about the plans.
"It has got its pros and its cons," he said.
"It certainly is going to bring a lot of employment into the area at a time when we really need it.
"But it may impact on the town centre so it has got to be looked at very carefully."