Borders 'laughing gas' found at roadside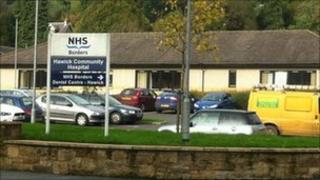 A canister of nitrous oxide has been found discarded at a Borders roadside - almost a fortnight after thieves targeted local hospitals.
The discovery of the so-called "laughing gas" was made at 11:15 beside the A7 at Ashkirk in Selkirkshire.
Firefighters attended to ensure the container was not at risk of exploding.
The blue cylinder carried the name of Hawick Community Hospital where the dental department was targeted by thieves on 13 October.
On the same day, a number of canisters from Borders General Hospital's pharmacy department were taken.
A spokesman for Lothian and Borders Police said: "We will be making further inquiries to establish if this canister is one of those previously stolen."
Such thefts have increased across Scotland in recent weeks, with fears that it is being used to power boy racers' cars or as a recreational drug.
NHS Borders chief executive Calum Campbell warned that anyone taking the stolen gas, which is used for medical purposes, could cause serious damage to their health.
He said improved security systems would be installed around the health board's nitrous oxide stocks.
Mr Campbell also suggested that increased CCTV coverage maybe brought in at NHS Borders properties which house the gas.