Recovery driver recalls Borders A1 fatal accident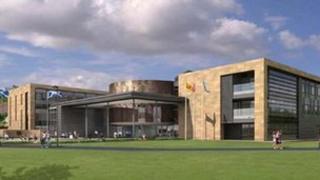 A recovery lorry driver has told a court how he saw the accident which killed a man he had gone to rescue.
David Thorburn, 61, said he watched as an articulated lorry jack-knifed into a stationary car on the A1 in the Borders in January last year.
Marc Bell, 38, of Gateshead, denies being responsible for killing Dr Mahmoud Abdel-Fattah, 42, of Dunfermline, by driving dangerously.
The trial at the High Court in Livingston continues.
Mr Thorburn said he had been called out to uplift a damaged BMW after it had skidded off the road and hit a signpost.
The court heard Dr Abdel-Fattah became "irate" when he was told the recovery would not include taking him home to Fife.
He got back into his car to call the AA on his mobile to complain.
Mr Thorburn told the court he crossed the road to call police from his lorry to ask them to close the icy road so he could tow the car out of a snowbank.
However, during the call he saw a "fast-moving" articulated lorry approaching and noticed the trailer "waver slightly" as the driver braked on black ice.
Moments later he watched as the truck hit Dr Abdel-Fattah's car.
Mr Thorburn, from Cockburnspath in the Borders, said: "I saw the trailer just waver slightly, not a lot.
"That was the first I realised something was going to go wrong.
"The wagon just smashed past the front of my lorry then there was an explosion when the lorry hit the car."
He told the police to get an ambulance and then walked around the lorry to see if the doctor was alright.
Advocate depute Jonathan Brodie QC asked him: "Did you see what condition the driver of the BMW was in?".
Mr Thorburn replied: "I knew he couldn't survive."
The court also heard from other witnesses who described driving conditions on the day of the accident as being so icy that vehicles had to travel at walking speed on some parts of the road and lorries parked with the brakes on were sliding downhill.
Mr Bell denies being responsible for the doctor's death and driving too quickly for the wintry conditions and failing to react to the stationary car.