Borders A1 fatal accident driver banned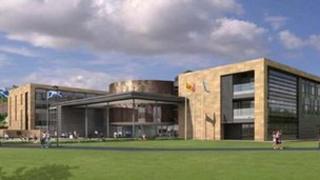 A lorry driver has been banned from the road following a fatal crash on the A1 in the Scottish Borders last year.
A jury decided by majority there was insufficient evidence to convict Marc Bell, 38, of Gateshead, of dangerous driving in January 2010.
Instead he was found guilty of causing the death of Dr Mahmoud Abdel-Fattah, of Dunfermline, by careless driving.
Bell was disqualified from driving with immediate effect but sentence was deferred for background reports.
The High Court in Livingston had heard how Bell's lorry skidded on black ice and jack-knifed into the doctor's stationary car.
Following the verdict, advocate depute Stephen O'Rourke moved for sentence and submitted victim impact statements from the doctor's wife and their two daughters.
Defence counsel Iain Duguid QC said his client had never been in trouble before and had undergone enormous stress and strain as a result of the court case.
He told the court Bell had been in hospital for five days after consuming 80 paracetamol tablets.
He also revealed that Bell had offered to plead guilty to careless driving in October last year but the Crown had decided in December to prosecute him for the more serious charge of dangerous driving.
Temporary Judge John Beckett disqualified Bell from driving with immediate effect.
He deferred sentence for background reports and allowed him bail.
However, he warned: "That should not be taken as any signal one way or the other.
"It would be better at this stage for you to be at liberty pending a final decision in the case."
Thanking the jury, the judge praised them for returning a "dispassionate" verdict.
He said: "I'm sure you understand the impact of such a tragic loss of life both on the family of the deceased and also on the accused."