Newlands Primary survival battle succeeds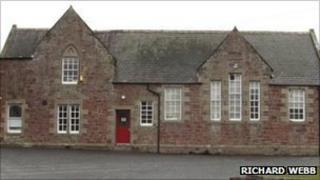 A refurbished school and community centre have been officially opened at a Borders village primary threatened with closure eight years ago.
It was proposed in 2003 that Newlands Primary should be shut and pupils transferred to West Linton.
Campaigners stepped in to raise funds to save the 86-pupil school and formed a community trust.
They gathered £1.7m to help keep the facility open and carry out a major upgrade of the building.
The entire project began in 2003 when Scottish Borders Council took the view that the school was too small and needed renovation.
It proposed moving into one new school for the area along with West Linton Primary.
However, it sparked a local campaign to raise the money needed to keep the site open.
Now the upgraded premises include a large sports hall, a fully-equipped kitchen with dining area, a dedicated nursery, a library, plus adult learning and IT facilities.
Keys to the centre were received by the directors of Newlands Community Development Trust last month.
A reception was held this week to allow funding bodies, councillors, council officials and the professional teams who supported the project to view the facilities.
An open day is being held on Saturday to allow the public to look round the premises.