Melrose learner driver death motorist banned from road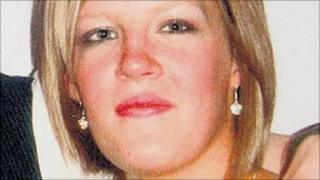 A motorist who admitted driving carelessly and causing the death of a learner driver in the Borders has been banned from the road.
Patricia Aitken, 55, had initially denied the charge claiming a diet she was on caused her to black out.
However, she changed her plea to guilty after the Crown produced an expert report dismissing that suggestion.
The collision killed Suzanne Harkness, 22, of Galashiels, during a driving lesson, and injured her instructor.
Aitken, of High Street, Melrose, admitted driving carelessly and causing her Volkswagen Passat to go onto the opposite carriageway of the A6091 near her home in August 2009.
It resulted in her car colliding with a Citroen being driven by Ms Harkness, who was killed, while her driving instructor James Egan was seriously injured.
Mark Keane, prosecuting, said there had been a long procedural case in the 28 months since the fatal accident.
He said there had been a number of adjournments in order to get expert witnesses to provide a report regarding a diet Aitken was on.
Mr Keane explained that as a result of this defence a Crown expert had carried out further tests for a report which was received on 25 November.
He said that had ruled out the inference that a diet had been the cause of the accident.
Defence lawyer Shelagh McCall QC said that she had consulted with Aitken after that report was received and her client had instructed her to give a guilty plea.
She added: "This is clearly a case which requires reports."
Ms McCall pointed out that Aitken, a teaching assistant, had not driven since the fatal crash and asked that bail be granted while reports were compiled.
However, she reserved giving her client's mitigation until 6 January.
Mr Keane told Jedburgh Sheriff Court that police accident investigators examined the scene of the crash which took place on a dry surface and both vehicles had no defects and were found to be travelling within the speed limit.
Sentence deferred
He said gouge marks on the east bound lane - the direction Ms Harkness had been travelling - gave the point of collision with no tyre marks evident.
The depute fiscal continued: "The area of the collision was well within the east bound lane.
"They concluded the Volkswagen Passat crossed over from the opposite carriageway for some unknown reason and collided with the Citroen.
"There were no drugs or alcohol involved and no mobile phone being used."
Sheriff Donald Corke said that due to the nature of the charge he would be deferring sentence until January for background reports but in the meantime imposed an interim driving disqualification with immediate effect.