Hawick antisocial action plan begins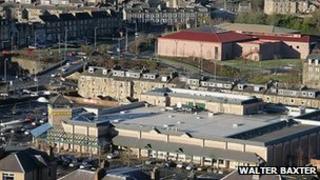 An action plan to try to reduce incidents of antisocial behaviour in Hawick is under way.
Council, police and housing association representatives took to the streets to try to address the issue.
It comes in response to "numerous complaints" about such incidents in the Scottish Borders town.
Doorstep visits distributed packs containing advice and guidance on what to do after witnessing criminal or antisocial behaviour.
Scottish Borders Council, Eildon Housing Association, Scottish Borders Housing Association, Lothian and Borders Police and local councillors were part of the initiative.
They hope it will provide "reassurance" to the public and encourage people to report any problems in their area.
They have promised that any "problematic individuals or addresses" identified through the process will be "tackled utilising powers under both antisocial behaviour and housing legislation".