Lauder health centre land sale planned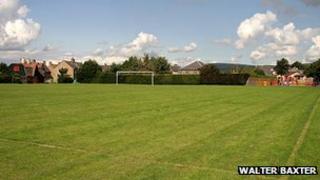 Moves have gone ahead to allow the sale of a slice of land which could be used to build a new health centre in the Scottish Borders.
Councillors were being asked to endorse the sale of the area held by Lauder Common Good Fund.
The move could allow NHS Borders to proceed with plans to build a new facility at a site in Crofts Road.
However, a local campaign group - Protect Our Greenfield Site - has opposed the proposals.
Lauder currently has two health centres but NHS Borders believes they are not adequate for a growing community.
Instead, they want to build a new facility as part of a £7m overhaul of health services in the region.
The plans for Lauder have been hampered by the discovery that a site to be sold to NHS Borders was not owned by Scottish Borders Council.
It emerged that the area involved was part of "common good" land which belongs to the community.
The latest move would allow that sale to proceed but NHS Borders is still to undertake a survey of opinion to assess local views of the plan.