Black ice risk for Dumfries and Galloway drivers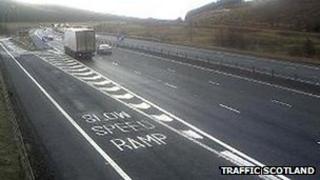 Drivers in Dumfries and Galloway have again been warned of the risk of black ice on the region's roads.
The Met Office said tricky travel conditions were possible after clear skies and low temperatures overnight.
It has issued a Yellow Warning of ice, mostly on smaller routes and untreated surfaces.
A police spokesman urged motorists to drive to the weather conditions and not to travel too close to vehicles in front of them.