Concern over Borders sheriff court closure review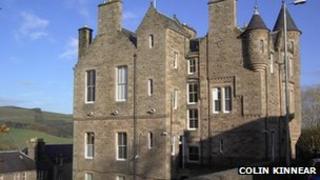 Proposals which could see some sheriff courts shut in the Borders have been criticised by a local councillor.
Up to 15 of Scotland's 49 sheriff courts have been earmarked for possible closure in a briefing paper, including in Peebles, Duns and Selkirk.
Lib Dem Catriona Bhatia said justice was best delivered locally.
The Scottish Court Service (SCS) said provision was being reviewed in the light of budget reductions and civil court service reforms.
In the Borders, this could leave only the sheriff court in Jedburgh.
An SCS spokeswoman said an internal discussion document had been prepared to examine the issues and assist in developing options.
She added: "When this review work is complete it will be our intention to produce ideas for further discussion and at that stage we will want to involve a wide representation of interested groups and individuals to help us develop and improve our proposals.
"It is too soon to speculate on the future of any particular court but any proposal to close a court will require a full public consultation to be undertaken and ultimately, a decision by the Scottish Parliament."