Woman duped out of £1,000 in online cat sale scam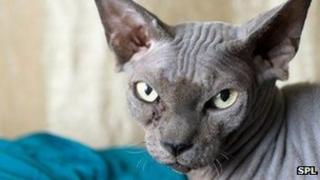 An elderly woman has been duped into paying almost £1,000 for a cat online.
Police said the Dumfries woman first paid £250 for the hairless Sphinx cat, which never arrived, via a website.
However, charges for insurance and shipping costs meant the price rose to nearly £1,000, and more money was sought as the delivery date drew near.
The woman reported the scam after receiving a call from someone telling her the cat would not be delivered until the extra cash was handed over.
The force said the fraud appeared to have happened more than once in the area and they were warning the public to be careful.