Single police force and fire service bill introduced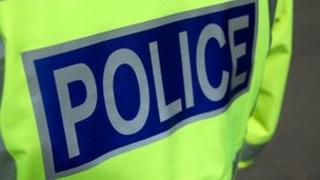 Single police and fire services for Scotland will put them at the "heart of communities", according to Justice Secretary Kenny MacAskill.
He was in the Borders to mark the introduction of the bill to merge the country's eight separate organisations.
He said the Scottish government had devised the "strongest possible plans" for the future of the services.
Critics of the move have voiced concerns about the effect on local police accountability.
The changes will see Scotland's eight police forces and eight fire services merged into two single national bodies.
Mr MacAskill claimed that budget cuts from Westminster meant his government had to act now.
"The reasons for reform are clear," he said.
"We need to make a virtue of necessity.
"Make no mistake - this is the only way to make sure that we don't lose the major improvements made to police and fire and rescue services in recent years."
He said the changes would "reduce duplication, not the quality of vital services" and deliver savings of £1.7bn over 15 years.
"There will be a stronger connection between communities and their local police and fire and rescue services, with designated local senior officers and a statutory duty on both services to provide proper local provision," he said.
"Local authorities will approve plans for their area and, rather than a handful of councillors attending a regional board, many more councillors will have a say in what happens in their area.
"I expect to see the local commander and local senior officer coming before the council to explain and answer questions about police and fire services in the area."
He said the services would be "independent, with no operational control from ministers" but would be "subject to parliamentary scrutiny".
He said he was delighted to launch the bill in Galashiels and said there had already been "strong interest" from councils, police forces and fire and rescue services in trialling the new arrangements.
"A number have said they want to become involved - and one project, in Grampian, has already been formally submitted to us," he said.
"I welcome this enthusiasm as a mark of the way forward.
"I would encourage all parties to get behind this legislation to secure the future of our police and fire and rescue services."
Labour's Lewis Macdonald said he believed the reorganisation had "huge potential to improve services".
He said it could make them "more responsive and accountable" to local communities as well as "unlocking savings" which could be spent "protecting the frontline".
"We will closely examine the detail of the bill to determine whether it achieves those aims," he said.
Alison McInnes of the Lib Dems described the plans as "ill-advised".
"This bill represents a huge power grab by Kenny MacAskill, and puts our excellent local, responsive policing and our small rural fire stations at risk," she said.
"Consultation on these plans saw councils, firefighters and police officers all expressing serious concerns over the move to single, national police and fire services."
Conservative David McLetchie described the accountability arrangements in the bill as "totally inadequate".
"At a local level instead of having police boards with power to oversee or scrutinise their local forces we will have talking shop committees," he said.
"We believe that in order to implement real accountability we should have elected local police commissioners responsible for overseeing the delivery and performance of the police service in their area. "
The Association of Chief Police Officers in Scotland (Acpos) said the unveiling of new legislation marked "a significant milestone".
'Public demands'
Acpos president Chief Constable Kevin Smith added: "Moving to a unified service is the most significant change to the Scottish policing service in its history and work is now well under way to plan and implement the new structures which will take policing in Scotland forward.
"The strong link between policing and local communities is the cornerstone of what we do and we will work to ensure that remains the case as we move to become a single service."
Ch Supt David O'Connor, president of the Association of Scottish Police Superintendents (ASPS), called for an early appointment of the chief constable designate, and said that the headquarters should be Tulliallan Castle in Fife, the home of the Scottish Police College.
He added: "I do not underestimate the scale of the challenge but a pragmatic and incremental approach which focuses upon maintaining service delivery to the current high levels together with improving public and staff confidence throughout must be at the centre of all that we seek to achieve and the public demands."
Prof John McNeill, Police Complaints Commissioner for Scotland, described the bill as "bold and imaginative, representing a once in a generation opportunity".
He said he believed the overall direction of the reform was the "right one" and its provisions in relation to independent scrutiny were welcome.
The new police force could be running by April 2013 at the earliest, the government said.
The full bill is available for scrutiny online.