Craw Wood care unit worker dismissed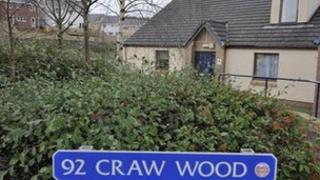 A care worker has been sacked for using inappropriate language at a home for dementia sufferers in the Borders.
Investigations are continuing into allegations that residents of the Craw Wood facility in Tweedbank were physically or verbally abused.
Four other members of staff remain suspended.
Eildon Housing Association - which runs the home - suspended five people following three reported allegations of inappropriate conduct.
Two of the cases were investigated by police - who have now completed their enquiries - and will be taking no further action.
Eildon have sacked one worker, for inappropriate language, and are completing their investigation before deciding whether to take any further disciplinary action of their own.
Two of the outstanding suspensions are over an alleged incident on Christmas Eve.
A 72-year-old woman was said to have been sworn at, and pinned to her bed by a female care worker.
A colleague who told the pensioner's family was also suspended - for not following Eildon's whistleblowing protocol.