Anglo-Scottish grid link approved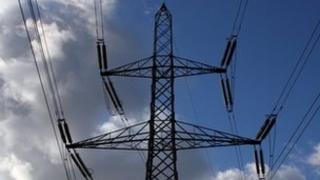 Planning consent has been granted for a change to the electricity grid to allow new renewable schemes to be connected.
Energy Minister Fergus Ewing has approved a change to the route of the existing Anglo-Scottish interconnector.
It will move a section of the 400 kilo Volt (kV) overhead line to connect the Moffat substation at Bearholm.
Five existing 150ft (46m) high towers will be replaced with five new towers of the same height as part of the south of Scotland project.
The Scottish government said the substation would provide a connection for renewable developments in the Moffat area including the Harestanes wind farm.
Mr Ewing said: "The new route of the Anglo-Scottish interconnector will allow new renewable energy developments to connect to the grid.
"These developments will produce jobs for the local area, save thousands of tonnes of carbon dioxide and power thousands of homes.
"In consenting this application I have put conditions in place which will protect local communities and wildlife."
He said he was confident the change would provide "great benefits" to the local community and play a part in helping Scotland reach its target of the equivalent of 100% of electricity demand being met by renewables.
However, the plans have been criticised by campaigners and councillors in the Moffat area.
They have raised concerns about both the environmental impact and the location of a substation on a flood plain near the town.
Developers SP Transmission Ltd applied to the Scottish government in June 2007 for a change to the existing line.
One representation was received from a member of the public who objected because, at the time of the application, the Harestanes wind farm had not received consent.
It was granted consented on 10 September 2007 making it the second largest wind farm in Scotland at the time.