Dumfries and Galloway rural crime warning issued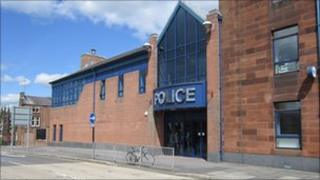 Police in Dumfries and Galloway have urged the public to be aware of "professional and ruthless" criminals operating in rural parts of the region.
Homes in isolated areas which are vacant - or appear to be empty - have been targeted.
Thieves have struck in Newton Stewart, Thornhill, Sanquhar and Moffat in recent weeks.
A team of detectives has been set up to work on the cases and is said to be following "several lines of inquiry".
Det Con Scott Young said: "While there is nothing concrete yet to prove that the same people are responsible for all these crimes, we have noticed similarities in the approach and methods used.
"There is every possibility that we have the same team of criminals moving around the region targeting empty homes and stealing from within.
"If so, this team of criminals is constantly on the move.
"They seem to look for good quality or high value properties that are a bit out of the way rurally that they think are empty."
He said police had increased night patrols but added that the long, dark winter nights would "suit the thieves".
"These criminals appear to be professional and ruthless," he said.
"They will not stop until we catch them.
"We need the public to assist us, as we can't watch all the rural areas alone - the public can be our extra eyes and ears."