Dumfries and Galloway rural crime response earns praise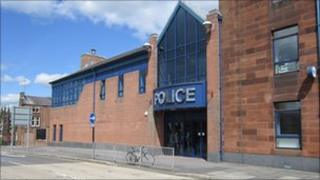 Police have praised the public for a "very positive reaction" to a plea to help catch "ruthless" thieves operating in rural Dumfries and Galloway.
They issued a warning last week after homes which were vacant - or appeared to be empty - were targeted.
Ch Insp Irvine Watson said the public had reacted "in the way we hoped they would".
The number of rural thefts reported has gone down while reports of suspicious activity have risen.
Mr Watson said the public appeared to have taken on board police advice about securing their property especially in relation to farm machinery and equipment.
"We are proud of the strong relationship we have with our communities and their ability to assist us in preventing and detecting crimes," he said.
"This very positive reaction from the public is welcomed and we will continue to work with our communities to provide as safe and as crime free an area as possible."
He urged the public to report any suspicious activity as quickly as possible after the event.
"I would also encourage the community to protect their property and we are happy to assist with advice and guidance in this regard," he added.