Lauder health centre poll 'high return' urged from public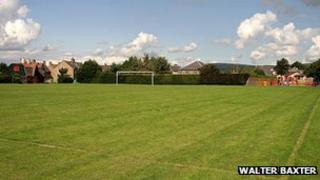 A community council leader has urged the public to return ballot papers in a referendum on a site for a new health centre in the Borders.
Voting closes on Thursday on proposals to site the Lauder facility on the town's Crofts Road.
Lauderdale Community Council chairman Graeme Donald said it was vital every patient registered with the local GP practice had their say.
Opinion has been divided in the village over whether the site is appropriate.
Lauder currently has two health centres but NHS Borders believes they are not adequate for a growing community.
Instead, they want to build a new facility as part of a £7m overhaul of health services in the region.
The proposals are opposed by a local campaign group - Protect Our Greenfield Site.
Mr Donald said it was important for people to take the opportunity to vote in order to help settle the issue once and for all.
Preferred site
"NHS Borders has made it very clear that they want to hear from the people of Lauder - from those who are patients at the local practice," he said.
He said they wanted to make sure that their preferred site, next to the public park, was acceptable to the public.
"The only way that they are going to know whether people are happy or unhappy with it is if they return their ballot slip," he added.
"So it is very, very important that people take the time to put the cross in whichever box they choose.
"Get it in the envelope and get it sent back again so that there is 100% return."