Edinburgh Woollen Mill criticised over Jubilee holiday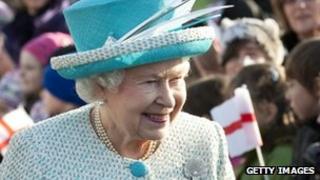 Langholm-based Edinburgh Woollen Mill has been criticised by the GMB for its "mean" approach to staff holidays for the Queen's Diamond Jubilee.
The union said the retailer had told workers they would not be able to take a paid day's leave on 5 June.
It claimed managers had told staff they would have to use their existing entitlement, while those working would receive no extra pay.
Nobody from the company was available to comment.
The GMB accused EWM of being "mean" towards its staff based at the head office in Langholm in Dumfries and Galloway, as well as hundreds of stores across the UK.
The UK government has announced that the late May Bank Holiday will be moved to Monday 4 June and an extra bank holiday will be added on Tuesday 5 June, offering the chance of a four-day break.
Many employers have already confirmed that they will give their staff the additional day's paid holiday and that staff working on that day will be paid premium rates and a day in lieu, according to the GMB.
General secretary Paul Kenny said: "This is a mean act towards hard-working and loyal staff particularly since they will be opening their shops to take advantage of the fact that everybody else will be enjoying an additional holiday that day.
"The least they can do is give their staff an additional day's holiday, and those who work should get premium rates of pay for that day plus an additional day of holiday."