Ferry route upgrades move forward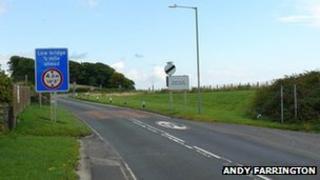 Transport Minister Keith Brown has said key routes to Scottish ferry ports will be improved by a £50m funding package.
The money will be spent on bypass projects for Dalry on the A737 in Ayrshire and Dunragit on the A75 in Dumfries and Galloway.
It also supports upgrade work on the A77 from Symington to Bogend Toll.
Mr Brown said the schemes would "enhance safety and journey time reliability" while opening up economic opportunities for nearby communities.
"These improvements will enhance connectivity with the new Loch Ryan Ferry Port making it an attractive option for business and leisure users alike," he said.
The A75 Dunragit bypass will provide more than three miles of new road aimed at improving overtaking for both east and westbound traffic.
It is hoped it will be completed in 2015.
In Ayrshire, the upgrade to the A77 aims to target accident reduction and lead to a safer route for road users.
A completion date of 2014 has been set for that project while an initial funding package of £10m for the A737 scheme should allow it to progress to the construction stage.