Coastal community fund bids urged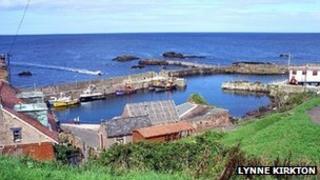 Scottish Secretary Michael Moore has urged coastal communities to bid for a share of a package of nearly £4m to support projects in their areas.
He was speaking at the launch of a prospectus for the fund at St Abbs in the Scottish Borders.
The money is Scotland's share of the £23.7m Coastal Communities Fund available throughout the UK from April.
The Highlands will receive £1.85m from the fund with £2.05m for the rest of the country.
It will be used to support the economic development of a wide range of projects including those that support charities, the environment, education and health.
The fund is financed by the UK government from revenues from the Crown Estate's marine activities.
Mr Moore said: "This is an innovative fund which will create many opportunities for coastal communities across Scotland and help strengthen local economies.
"The £4m available in 2012 can make a big difference and I hope organisations will respond to the opportunity with creative bids which help the wellbeing and opportunities of people in the area.
"The Crown Estate has been the focus of much debate in recent months and this initiative is a great example of the revenues raised in Scotland being put to good use."
'Innovative bids'
Chief Secretary to the Treasury, Danny Alexander, said that having grown up in a Scottish coastal community he was "only too aware" of the vital role they had to play.
"It is fair that we share the Crown Estate's marine revenues equally and I am delighted to launch the Coastal Communities Fund prospectus today," he said.
"We look forward to receiving innovative bids from charities, businesses, social enterprises and local organisations, which support the economic development of the community."
The Crown Estate manages about half of the UK's foreshore and all of the seabed within 12 nautical miles of shore.
Offshore wind turbines have been a growing source of revenue in recent years.