Lauder residents back health centre site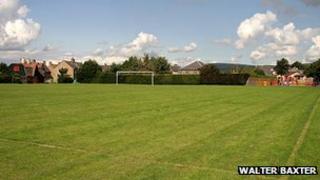 A public vote in a Borders village has come out strongly in support of plans for a new health centre which had sparked an opposition campaign.
A referendum was held to see if members of the Lauder NHS surgery wanted a replacement facility on Crofts Road.
Opponents had argued that the site was not appropriate for the service.
However, more than 80% of the 1,442 people who responded voted in favour of the scheme. It is now hoped building work can start in the summer.
There had been concerns by some residents about the loss of a greenfield site in the town but there are now plans to build a new park.
NHS Borders chief executive Calum Campbell said he was "thrilled" with the outcome.
"This means we can finally progress with the building of this new health centre this summer and have it open by summer 2013," he said.
Scottish Borders Council leader David Parker said he was pleased the result had been "emphatic".
"We can now proceed to build the new children's play park which will be bigger, safer and significantly better equipped than any other play park in the Borders," he said.
"Today's vote means that by June, Lauder will have a new sports pavilion, play park and floodlit sports pitch and the new health centre can commence construction this summer.
"I look forward to the new health centre being open in the summer of 2013 and today's decision is undoubtedly for the common good of everyone in Lauderdale."