Lockerbie man who gambled away £800,000 faces restrictions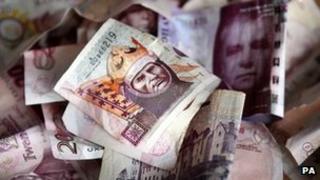 A bankruptcy restriction order has been secured against a Lockerbie man who gambled away more than £800,000 instead of paying debts.
It will last nine years and affect Graeme Calvert's access to credit, ability to manage a business and the type of employment he can have.
A sheriff was told how he gambled and lost the cash over a two-year period.
It included £400,000 from Dumfries and Galloway Council meant to pay VAT bills on a nursing home he ran.
Scotland's insolvency service, Accountant in Bankruptcy (AiB), can seek an order where an individual is deemed to have behaved irresponsibly prior to the award of bankruptcy.
There are various types of behaviour which can lead to the order, including gambling and extravagant living.
AiB chief executive Rosemary Winter-Scott said they were central to protecting the bankruptcy process and "the people and organisations owed money who suffer financially from irresponsible or unscrupulous behaviour".
She said they could also alert potential future creditors and employers that an individual had demonstrated inappropriate behaviour before or during their bankruptcy.
"In this specific case, money which could have gone to the debtor's creditors could not be accounted for and was recklessly gambled away," she added.
"This sort of misconduct can have far reaching consequences, not only for creditors but for all parties involved."