Peri-dent floss factory ceases production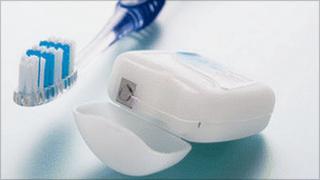 More than 100 workers have lost their jobs after a dental floss maker moved production to Malaysia.
Per-ident has moved the operation from Tweedbank in the Borders. The majority of the 132-strong staff completed their last shift on Friday.
About 15 to 20 staff will remain as the site is converted into a warehouse with a new product development facility.
Peri-dent announced in June that it planned to switch production to Malaysia due to cheaper labour costs.
Negotiations with unions failed to prevent the move.
Peri-dent, which makes oral care products such as floss, dental sticks and breath freshener sprays, began operations in the Scottish Borders in 1986.