Peri-dent job losses raised in Holyrood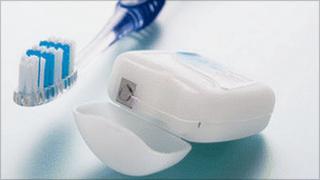 The plight of workers made redundant as a dental products firm moves production from the Borders to Malaysia has been raised at the Scottish Parliament.
More than 100 staff were affected when Peri-dent ceased production at its Tweedbank site on Friday.
SNP MSP Christine Grahame asked what action had been taken since the company announced its plans in June last year.
First Minister Alex Salmond said the Scottish government had done, and would continue to do, "everything possible".
The Midlothian South, Tweeddale and Lauderdale MSP said there had been a significant amount of time to take action.
"The intention to relocate was made public in June last year," she said.
"So can I ask the First Minister what has been done since that date in preparation for these redundancies which, regrettably, have now become a fact?".
Mr Salmond the Scottish government's Partnership Action for Continuing Employment (PACE) agency had been heavily involved in helping workers.
"The local PACE scheme has been involved in providing support to affected employees since Peri-dent announced in June of last year their intention to move their operations to Malaysia," he said.
Minimise impact
He said two special events had been held in November last year and one in January this year and that effort would go on.
"The local team will continue to provide support to employees to minimise the time that those individuals are affected by redundancy and are out of work," he said.
The majority of the 132-strong staff completed their final shift at the plant on Friday.
About 15 to 20 workers will remain as the site is converted into a warehouse with a new product development facility.
Peri-dent, which makes oral care products such as floss, dental sticks and breath freshener sprays, began operations in the Scottish Borders in 1986.