Diamond Jubilee: South Scotland event funding prepared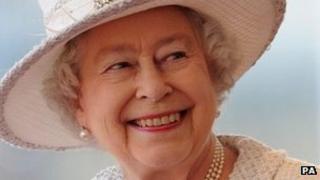 Funding of £75,000 is set to be made available for events to celebrate the Queen's Diamond Jubilee in Dumfries and Galloway and the Borders.
A series of concerts and parties is planned in both regions.
Scottish Borders Council has agreed to make £40,000 available for communities wishing to stage celebrations.
The neighbouring Dumfries and Galloway authority is seeking approval to spend up to £35,000 on "regional events", including a concert and garden party.
SBC convenor Alasdair Hutton said: "This is only the second time in British history that a monarch has reigned for more than 60 years.
"It is a historic event worth celebrating and we hope these grants will encourage every community to celebrate the Diamond Jubilee and go on to raise even more money by their own efforts to make this a milestone to remember."
Councillors in Dumfries and Galloway are being asked to agree a funding package for events across their area.
They include a concert at the Easterbrook Hall in Dumfries, a garden party at Stair Castle in Wigtownshire and a Jubilee Weekend programme in Kirkcudbright.