Dumfries and Galloway roads investment ready to proceed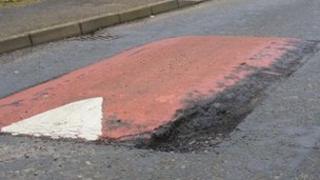 An investment of nearly £5m - to be spent mainly on roads, bridges and harbour repairs - is set to be agreed by Dumfries and Galloway Council.
The money will be used to finance a wide range of maintenance projects throughout the region.
The proposed level of spending was agreed in January but now the council must back specific projects.
The bulk of the money has been earmarked to resurface and strengthen roads.
A dozen bridge refurbishment schemes are also in the pipeline.
Others works proposed include upgrades to the regional network of countryside paths and improvements to forestry routes, street lighting and traffic signals.
There are also three coastal improvement projects in the programme, including dredging work at Stranraer Harbour, wall repairs at Garlieston Harbour and quayside improvements at Glencaple.
A sum of £250,000 has been set aside for so-called "public realm improvement projects" such as town centre facelifts.