Broughton coin theft appeal renewed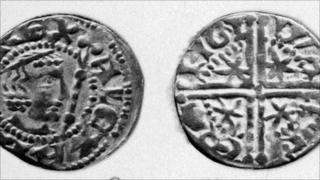 Police have launched a fresh appeal in the hope some of the valuable old coins stolen in the Borders almost five years ago may have resurfaced.
The collection, worth £500,000, was taken from the home of Lord and Lady Stewartby in Broughton in June 2007.
Lothian and Borders Police said it hoped the coins might now have "surfaced somewhere".
Detectives believe it was a targeted raid as the thieves took only the coins and some jewellery stored with them.
Police said the collection included items which were effectively "priceless" with the majority of them more than 700 years old.
Many of them are irreplaceable, including one minted in Aberdeen more than 900 years ago.
A police statement said: "The collection is a unique part of Scottish history - probably the greatest collection of Scottish coins ever assembled - and is even more significant than the collection held within the National Museum of Scotland.
"The coins' owner was intending to document and illustrate the collection and, at some point in the future, donate it to the museum so it would have been safeguarded for generations to come.
"If the collection is recovered the owner will keep it at the National Museum so they can be protected and studied by future generations."
Police believe that the rarity of the coins would make them "extremely difficult" to sell on.
They are particularly keen to speak to antique dealers or collectors who think they may have been offered items from the collection.
A reward of £50,000 is being offered for information which leads to the full recovery of the coins.