Dumfries and Galloway police make 'drugs money' warning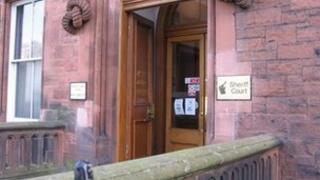 Police have pledged to continue to target money made from drug dealing after £36,840 was seized from a suspected courier in southern Scotland.
The money was found in a car on the A74(M) motorway in Dumfries and Galloway in August last year.
A cash forfeiture order has now been made at Dumfries Sheriff Court under the Proceeds of Crime Act.
The driver of the vehicle, Emmanuel Akuany, 41, from Leeds, did not contest the ruling.
It is the second such forfeiture order from a driver on the A74(M) in Dumfries and Galloway in a matter of weeks.
Earlier this month Andrew Ould, 35, of Marford, near Wrexham, had £34,350 seized.
Chief Constable Patrick Shearer said his force was determined to stop drug money travelling through the region.
He said his officers would continue to target drug couriers and their "dreadful trade".
Ruaraidh Macniven, who heads the Civil Recovery Unit, said it aimed to make Scotland a "hostile environment for criminals".