Hawick Vodafone compensation call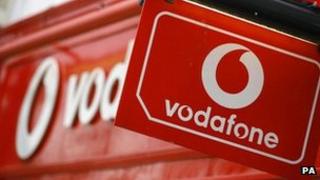 An MSP has called for compensation to be given to Vodafone customers in the Borders after renewed network problems.
Services have gone down again in Hawick this week, just a short while after being lost for more than 10 days.
MSP John Lamont said the situation was "out of hand" and said small businesses were "starting to suffer".
A Vodafone spokesman apologised for the coverage loss and said anyone who believed they were entitled to compensation should contact them.
Mr Lamont said that after one problem had been fixed last week, another had surfaced this week.
"When so many of us now rely on having a mobile phone for everyday life, we cannot afford to be left without service on such a frequent basis," he said.
"Small businesses in the area are now losing out on custom and starting to suffer.
"This is totally unacceptable and Vodafone must offer reasonable compensation to those they have affected so badly through their poor coverage."
He said that when they were failing to provide a service paid for by customers, they should offer some form of compensation.
"Vodafone will now have to go a long way to convince us that they are on top of these problems after yet another setback," he said.
"We in the Borders deserve just as good mobile coverage as those in the cities and if Vodafone can no longer provide this then many will start to look elsewhere for their mobile services."
A Vodafone spokesman said the company understood how "frustrating" it was for people losing services.
"The loss of mobile coverage has been caused by third party contractors working on the site that the mast in Hawick links into, where our systems tell us that there has been a reduction of the strength of link signal," he said.
He said they hoped to have services restored as quickly as possible.
"We understand that the local MSP has raised questions regarding compensation for Vodafone customers in the area," he said.
"We treat each request for compensation separately and we ask that if customers believe they are entitled to compensation then they should contact Vodafone customer services."