Aberdeen, Dumfries and Borders teachers struck off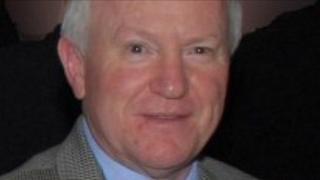 Three teachers have agreed to be banned from the classroom amid allegations including sexual assault, kerb crawling and altering students' grades.
Malcolm Stopani was struck off after he was charged by police with kerb crawling in Aberdeen.
Andrew Beattie, 62, a former teacher at Selkirk High School, was banned after a conviction for sexual assault.
Kimberley Wilson, who taught at Dumfries High School, was struck off for altering exam grades.
The cases of all three teachers - none of whom turned up - were heard at the General Teaching Council for Scotland (GTCS) in Edinburgh on Tuesday.
The trio were removed "with consent", meaning there was no need for detailed evidence to be led.
In Ms Wilson's case it was heard that on 18 January 2010, she used a computer system to alter the grades of three pupils using the school's software.
On 2 February the same year, she was said to have posted remarks about pupils on her personal Facebook page. The comments were not read out at the hearing.
Four months later, Ms Wilson was involved socially with a 16-year-old male pupil.
The panel heard that she invited the teenager to a private party at her home address. She then allowed him to consume alcohol with her and spend the night in a room in her home.
Earlier in the day, the panel heard details of the case against Mr Stopani, who is understood to have been a teacher at Scotstown Primary in Aberdeen's Bridge of Don area.
The panel was told that he was stopped by police in Aberdeen's Wellington Street in December 2009 and charged with trying to find prostitutes.
In the case of Mr Beattie, he agreed to be removed from the register after being jailed earlier this year for sexually assaulting two male pupils in the 1990s.
Although the teachers agreed to be banned, the GTCS ruled that all three would have to wait two years before they could appeal the decision.