Dumfries 'super school' opinions gathered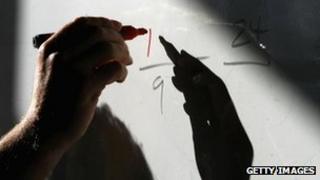 A "super school" for senior secondary pupils in Dumfries is moving a step closer as plans for consultation on the proposal seek approval.
The possibility of using a single site for S4 to S6 pupils from the town's four secondaries surfaced last year.
The idea is to locate it close to further and higher education facilities on the Crichton Campus.
Councillors are being asked to back the start of a consultation process before a final decision in November.
Director of education, Colin Grant, said public opinion would play a key role in any proposals finally brought forward.
He said the time for making decisions was getting closer but he wanted to reassure people that over the coming months there would be an opportunity to have their say.
A report to councillors seeks approval to develop the idea further in consultation with a wide range of people and organisations.
A further report would then be brought back in November on how to take the matter forward.
Some reservations have already been voiced about the proposal.
They include "early indications" from the Catholic Church that it would prefer to see separate provision retained beyond the age of 15.