Hawick Knitwear sells stake to Ruia Group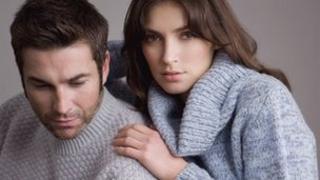 A textile firm has agreed a deal which it says will help to safeguard 200 jobs at its Scottish Borders mill.
Bolton-based Ruia Group has purchased a 50% stake in Hawick Knitwear.
The Borders firm's managing director Benny Hartop - who led a management buyout in 2010 - said there would be no managerial changes as a result of the deal and it was "business as usual".
He said it was good to have "an important customer on board" to help ensure a long-term future.
Mr Hartop said: "I guess the Ruia Group like many other companies are starting to value the benefits of UK manufacturing.
"They contacted me to discuss any potential opportunities with Hawick Knitwear.
"And the main attraction for us here in Hawick was the opportunity to work with other companies Ruia already own.
"For example, they have Glenmuir, which is a big golf brand and the potential is obviously there to gain orders with companies like that."