Minibus catches fire on motorway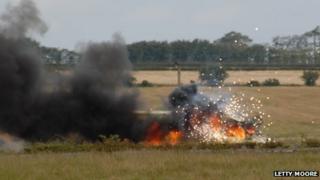 The main motorway in the south of Scotland was closed for a time after a minibus caught fire at the side of the road.
The incident happened at about 11:00 on the A74(M) near Lockerbie in Dumfries and Galloway.
Eyewitnesses said the occupants of the minibus left the vehicle shortly before it caught fire.
The southbound carriageway has re-opened.