Appeal judges reduce Dean Rippon's sentence for Christopher Swailes murder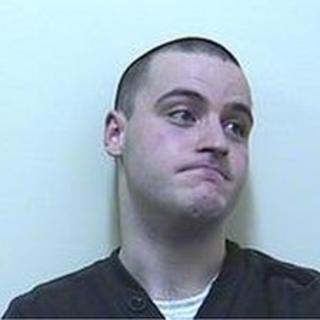 A Hawick murderer who repeatedly knifed a man he called his "best mate" has had his minimum sentence reduced.
Dean Rippon, 20, was jailed for life and ordered to remain behind bars for at least 19 years.
However, he will now be able to apply for parole after 15 years after he appealed against the minimum sentence.
Rippon inflicted 14 wounds on 43-year-old Christopher Swailes at his Hawick home, using a filleting knife and whisky bottle in the attack.
Lady Smith, who sentenced him at the High Court in Edinburgh, described it as a "vicious, brutal and wicked" crime.
Appeal judges noted a previous ruling that knife murders should normally attract a minimum sentence of at least 16 years.
However, they said it was difficult to see why Lady Smith wanted to increase that term - unless it was because of the ferocity of the attack.
In her report to the appeal court, she said the "high level of brutality involved" was obvious from the post-mortem report and the photos of Mr Swailes' body.
Defence QC Neil Murray persuaded the appeal court that Lady Smith had not taken into account other factors, such as Rippon's lack of record for violence.
Lord Clarke said the murder was not pre-meditated.
"There was no question of him turning up at the locus that night with a knife," he said.
"There seems to have been an extremely violent outburst at a moment when the knife happened to be available."