Dumfries and Galloway activity centre charges reviewed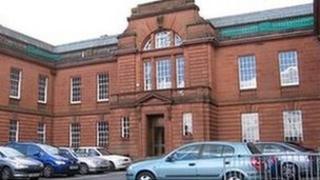 The introduction of social work charges for people with learning disabilities in Dumfries and Galloway is to be put under the microscope.
It follows claims that the Activity and Resource Centre (ARC) fees were never fully sanctioned by councillors.
The Conservative-SNP administration on the council has agreed to continue a moratorium on the charges and to widen an existing review.
The opposition Labour group is pressing for a full independent inquiry.
Their social work spokesman David McKie said there were questions which need to be answered.
"We need to know what they think they are going to achieve with a charging policy for ARC users," he said.
"The information we have got so far is that the vast majority won't pay anything.
"If that is the case, we need to now how much it is going to cost to implement.
"That is the sort of detail we need to get into to ensure that if we implement a charging policy for ARC users that it is going to get a return and there is a great deal of doubt about that."
SNP councillor Iain Dick, who led the administration's motion for a review of the ARC charging moves, said he accepted that there might be a need to hold a more independent inquiry but not at the moment.
"I don't think it is appropriate to go to an independent review before you have actually conducted the review that has already been requested," he said.
"It may well be that if the findings of that review are such we might have to go to independent review."