Borders scooter crash near Ayton kills teenager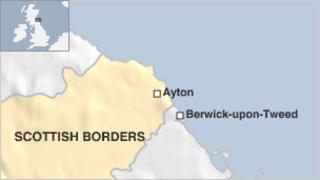 A young man has died after coming off his scooter on a road in the Borders.
The 18-year-old crashed his 125cc scooter on the unclassified Ayton to Reston road, about half a mile south of Ayton.
He died at the scene of the accident, which took place at about 11:35 on Saturday.
No other vehicles were involved. Lothian and Borders Police have asked for anyone with information about the crash to contact them.
A spokesman said: "We are investigating the circumstances of the incident, and would encourage anyone who was in the area who saw a white scooter on the road in or near Ayton to contact police on 0131 311 3131."