Dumfries and Galloway musical tuition fall worse than thought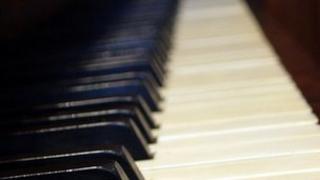 The fall in Dumfries and Galloway school pupils taking music tuition since the introduction of a £130-a-year charge is worse than first thought.
Initial reports suggested a drop of up to 25% in enrolment over the past two years.
Updated figures by the education department reveal a 32% reduction - with just over 1,200 currently signed up for instrumental tuition.
The charging policy was implemented as a budget measure to generate £200,000.
Timothy Birrell, who is the secondary school representative on the council's education committee, said the impact was entirely predictable.
"It gives me no pleasure to say it but I had anticipated that the introduction of charges for musical tuition would result in a reduction of uptake," he said.
"I am sorry only to say that the reduction in uptake is even greater than I expected.
"We are losing quite a lot of young people to the world of active participation in music making."
'Significant drop-off'
A further report on the instrumental instruction service in Dumfries and Galloway's schools is to go before the education committee in the new year.
Gail MacGregor, who chairs the committee, accepted that the drop in pupils taking music lessons was a major concern and pledged to look again at the tuition charges.
She described the reduction in uptake as a "huge pity".
"The administration will obviously look at all the options going forward and will have to set it as a priority against other departmental priorities," she said.
"There are some very, very difficult decisions ahead.
"Certainly we need to address the fact that we have had such a significant drop-off."